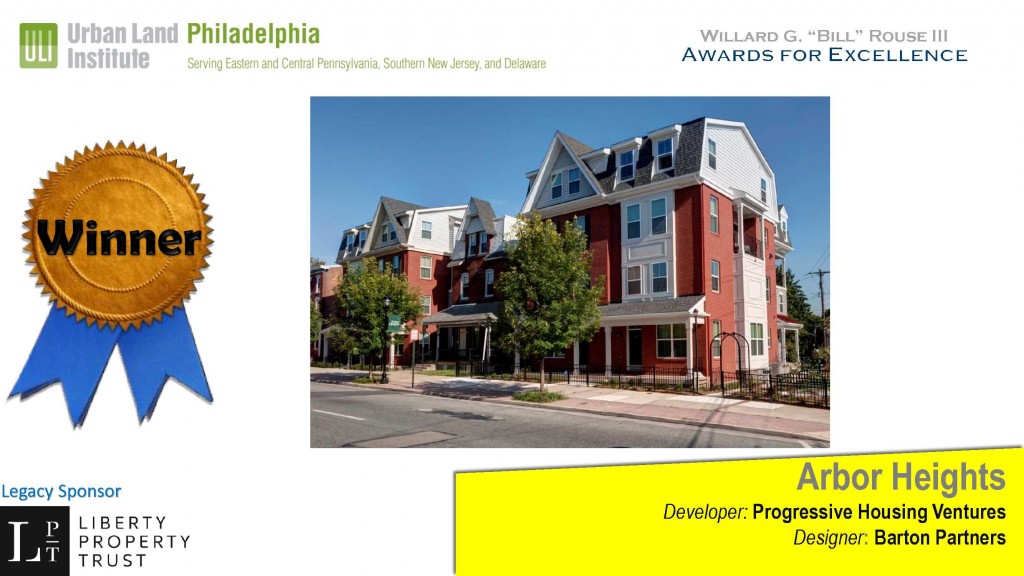 Arbor Heights, Progressive Housing Venture's first community in Norristown, was one of 7 projects in the greater Philadelphia region to receive an award for excellence from the Urban Land Institute (ULI), an non-profit institution dedicated to providing leadership in sustainable land use and for creating and sustaining thriving communities.
Read the announcement from ULI here.
For the Progressive Housing Ventures official press release, click here.
For more information about the ULI Awards for Excellence, click here.