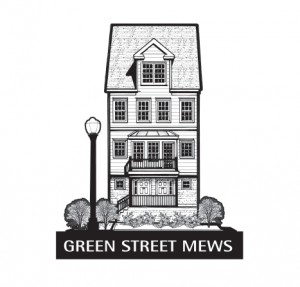 Green Street Mews in Downingtown, PA was completed and sold out in late 2008. It exemplifies the best of Smart Growth development and the possibilities for turning derelict industrial sites into attractive new homes, walkable to amenities, restaurants and the train. To see before and after photos of the transformation, click here.
It's strong success in the marketplace and it's enhancement of the tax base of the Borough of Downingtown have garnered many awards including two in 2009 alone: the Building Innovation Award by the Pennsylvania Builders Association and the Best in American Living national design competition for Best Suburban Smart Growth Community, merit award. Green Street Mews also received four Pyramid Awards from the Chester/Delaware County Homebuilders association and the Delaware Valley Smart Growth Alliance recognition.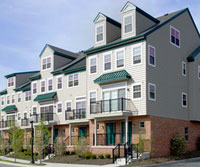 Winner of Four Pyramid Awards
including Best Townhome Under 2,000 s.f.
and the Delaware Valley Smart Growth Alliance
Community of the Year!